My name is Kazuya Ishino. I joined ITAGE after graduating from university in 2019. In the FA Department, we make inventory management and transport control systems for plants and distribution warehouses. We do everything from design to development, testing, on-site adjustments, and maintenance.
I work on my daily tasks while considering what customers require and how we can satisfy them.
I will continuously work hard to take a lead in carrying out our tasks in the future.
Kazuya Ishino |1G, FA Dept.| Hobbies: Watching movies, sports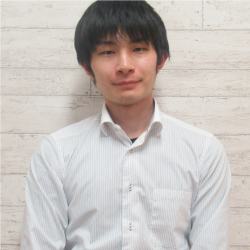 My name is Mami Kato from Management Planning. I joined ITAGE after graduating from university in 2018, and I work as a procurement and sales assistant.
I found that the accuracy of my work and communication and cooperation with sales staff are important in the creation of documents and input of data.
In the future, I will work harder to be able to take the lead and be responsible for my work.
Mami Kato|Management Planning/Sales Promotion Support Dept.|Hobbies: Travel, eating tours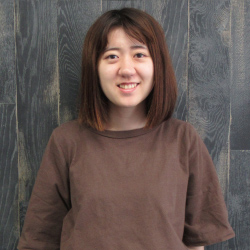 I'm engaged in sales activities for logistics and manufacturing companies mainly in the Chubu and Kansai regions.
First, I ask customers about their current and ideal operation statuses, and then I propose our solutions to realize their ideal status according to their needs.
I will update information useful for customers every day so that they can consult with us about anything.
Yuki Saito | Sales Dept. | Hobby: Travel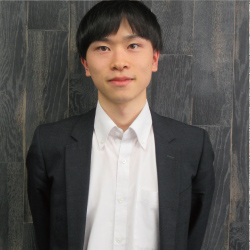 My name is Tomoki Watanabe. I joined ITAGE after graduating from university in 2018. I'm engaged in development for Emulate3D and have been working on its design, development, and testing. Recently, I have been accompanying my boss to client companies to learn the know-how for proposal activities and requirement definitions.
Talking with our customers requires not only knowledge about our products but also knowledge about our industry, so I feel it is important to have an attitude that embraces continuous learning every day.
For future progress in my career, I will work toward the acquisition of knowledge and skills from a young age to contribute to our client companies.
Tomoki Watanabe|ES Dept.|Hobbies: Participation in festivals, YouTube, watching baseball